Searching online for any type of business or service can be a laborious task with all the available choices and resources out there. Consumers are more likely to follow through with their search when they feel they are able to obtain information and navigate a business' website easily. When a website caters to its consumers, it will make potential customers more confident about the business they're investing in. Tight Line Productions has always had a strong focus on designing dynamic, user-friendly websites that can help grow all kinds of businesses. When taking on any type of website build or revamp that's always our goal; creating an easy-to-navigate interface that is efficient and visually appealing with great content.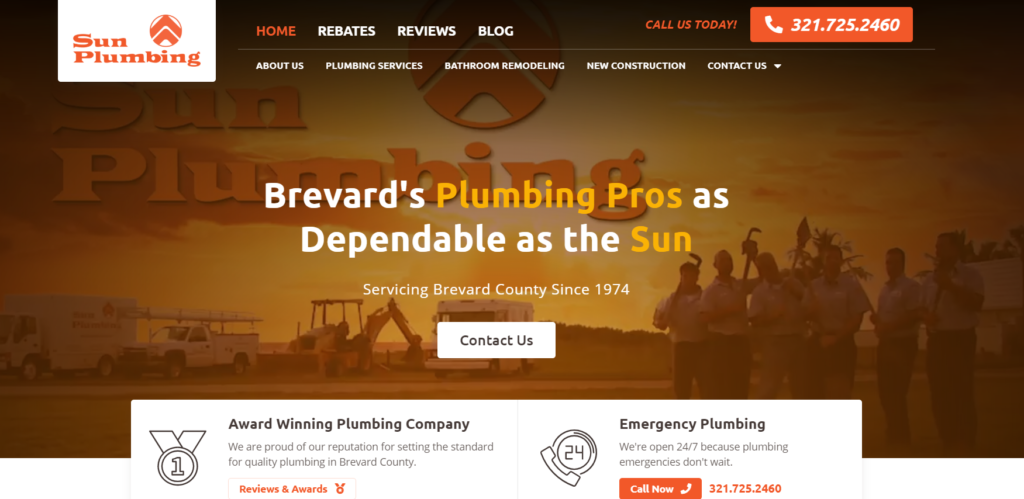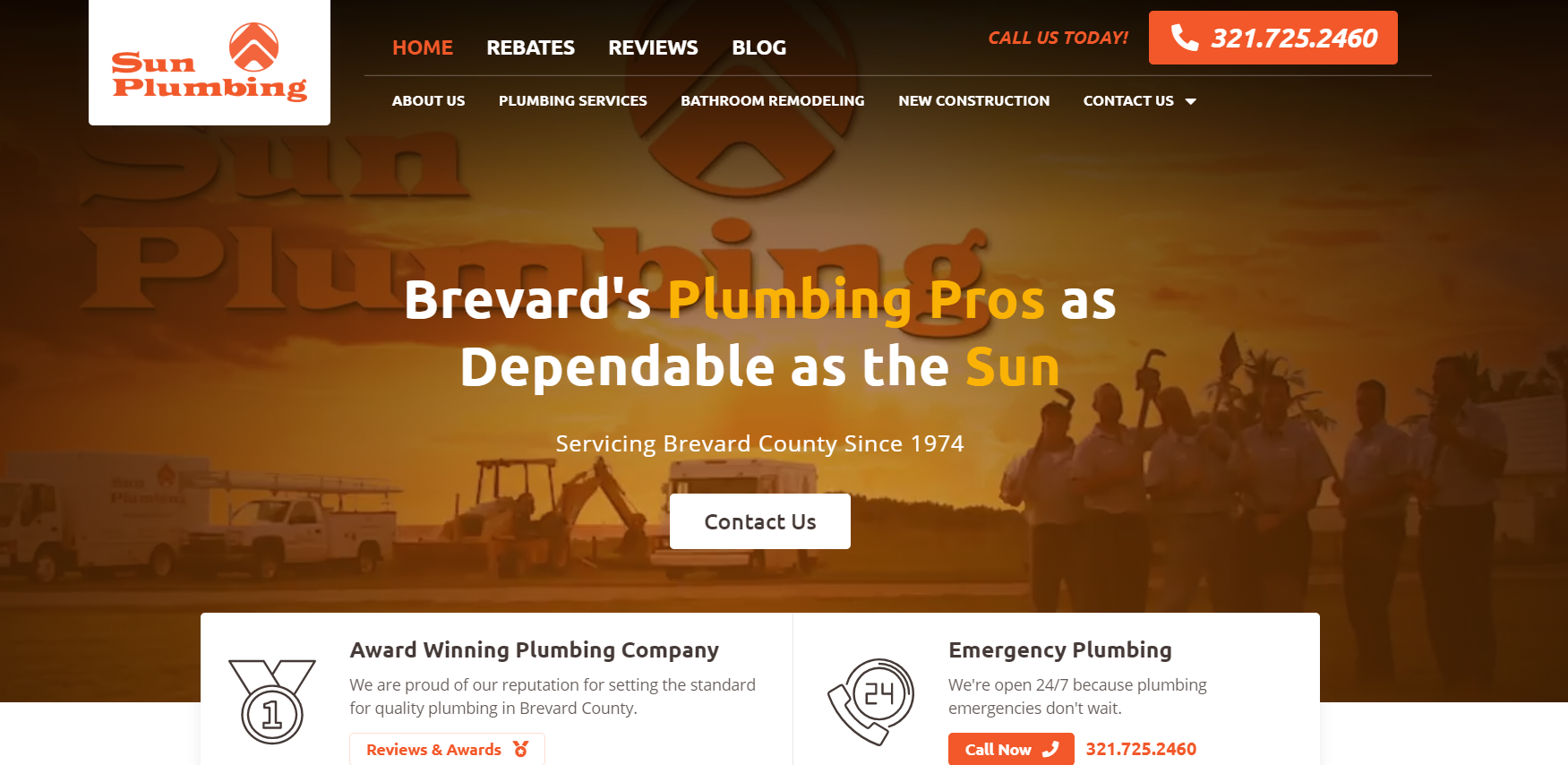 What Makes Websites Successful?
Recently, Tight Line Productions (TLP) has taken on the task of launching a new website for one of Brevard's most trusted residential and commercial plumbing companies, Sun Plumbing. Since 1974 Sun Plumbing has been a dependable, professional business that concentrates on serving the needs of the community in the ways they know best. TLP has created a website for Sun Plumbing that shows a true parallel between the high quality of the site and the quality of customer service Sun Plumbing provides.  Clients can anticipate expert plumbers who are highly educated in providing exceptional work and excellent standards.
Easy Navigation & Site Speed
The newly redesigned website for Sun Plumbing has a heavy focus on conversion and navigation, and the site's speed is outstanding. Overall, the new website has created a crisper, more concise and spacious design that falls in line with Sun Plumbing's brand and quality reputation.
Reputation Management
Quality of work and reliability are crucial when it comes to Sun Plumbing and their years of trusted work in Brevard. TLP has integrated a reputation management system on Sun Plumbing's website, which is one of the biggest and most important changes. Sun Plumbing honestly acquires reviews from their customers, and those reviews are clearly displayed on the new site.
Customer Reviews
The reviews are collected from a variety of online sources such as Google, Facebook, and Angie's List. Clients can be automatically contacted and asked for timely feedback, which provides potential customers with helpful reviews on Sun Plumbing's work.
Web design, reputation management, and online business strategies are just a part of what our full-service advertising agency offers. As a locally grown business in the community of Historic Downtown Melbourne, TLP provides a wide spectrum of services like media placement, Search Engine Optimization (SEO), video production, social media marketing, television and radio advertising, and various web strategies for a wide variety of clients. Over the last 20+ years, TLP has served businesses in Brevard County and all over the country, helping with their marketing and advertising needs. Location and accessibility are never an issue for us when creating strong client relations. Call Tight Line Productions at (321) 725-4668 or reach us via our website.