[custom_frame_left]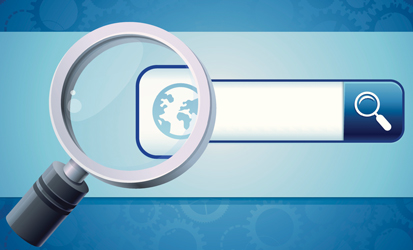 [/custom_frame_left]
[dropcap]S[/dropcap]earch Engine Optimization (SEO) is almost necessary for any website, large or small, but it has to be done correctly.
Use local listing options available from Google (Google Places) and Bing to aid immediately with local SEO. Usually you'll get more visibility and a higher return with this this form of optimization. You want to take advantage of all avenues of free publicity.
Making sure every piece of text and every image on your site are geared toward your niche will go a long way for your Melbourne, Florida SEO rankings. Focus on adding new, relevant articles that includes your keywords and proper keyword density (no more than 2.5%). All images should have alt image text to tell the search engine spiders what it's about.
You need patience and persistency to reap the full benefits of SEO. It's in our nature to look for immediate gratification – but patience is a virtue. Building a web presence takes dedication and time. It takes approximately 6-8 months for a full SEO strategy to take effect. The main reason is because Google ranks sites based on authority so it takes time to build a relationship and authority with Google.
The biggest gain you'll see with your site is in your title tags. The shorter and direct your title, the better your site will rank – so you want to put your keywords to the front of your title. Also, every single page on your website should have a unique set of title tags, content, and meta tags.
To tie all your pages together, put your company's name at the end of the title tag. Unless you have tremendous brand equity, people most likely won't search for your business by name.
The meta description tag essentially serves as an free advertisement description in Google when your website is displayed. You want to provide solid content that includes your keywords — do not exceed 160 characters. Every page should have a unique set of meta description tags. Focus on making it clear and informative. Optimize your website for people, not search engines.
The biggest element to ranking websites is incoming links (backlinks) to your website from reputable, relevant websites. Stay away from link farms and link building services because Google has de-indexed most of those websites.
Search engines place higher importance to relevant off-site links than internal links on your site. Directory submissions, blog commenting, and social bookmarking are great places to start for natural link building.
Create a sitemap to help spiders navigate and organize your website properly. You can submit your sitemap through Google Webmaster tools once you've verified ownership.
In todays world of web 2.0, blogging is a MUST. You should blog about once a week regarding topics relevant to your business. SEO spiders love unique, fresh, and new content. Submit your RSS feed to multiple aggregators so your website and blog posts can be indexed properly. You may also want to consider pinging your blog posts after they have been published.
You can leave it to Tight Line Productions to improve your rankings and put you ahead of your competitors.