Picture This..
You're a published author about to release your next book which has been advertised on media channels and across the web for weeks in advance. Your Publisher notifies you that your new book is fresh off the press and available for purchase. You've been updating your website for a coordinated promotional campaign. You point your browser to your website to double check the information, and instead of seeing your homepage, your screen displays this: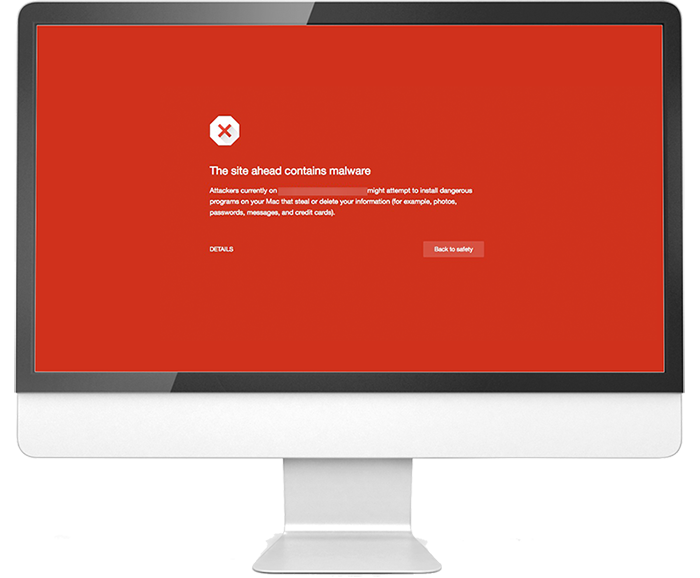 Whether you're an author, a retailer or a professional practitioner, this is not good. The above warning is having the exact opposite effect you've worked so hard to create. The viewer (your prospective customer/client) is like the weary medieval traveler who comes upon a village entrance that is marked by a sign warning of leprosy among the village inhabitants. Regardless of how tired you are, you push on to the next village. And so will your prospects.
Even more nefarious is the ever burgeoning appearance of ransomware, where the hackers demand payment (often under the guise of future protection) to "release" your PC from the infection.
Consequences of Hacked Websites
A hacked website will likely result in one (if not both) of the following consequences:
Your Web Host May Take Action
Your web host may have taken your site offline having received reports from visitors or from warnings from their own internal software that your site has been compromised.
With many shared web hosting accounts, it is common practice for the host to suspend your entire account until all the malicious files are removed. This means hundreds of your (or your clients) sites will be down at the web hosts' discretion. Having a clean backup of your site is imperative for situations like these.
Your SEO May Take A Hit
Search engines may either remove your site from search results if it is notified that your site has been hacked. In some cases the site may still be listed, but will be flagged with a message saying that "This site may be hacked" or "This site may harm your computer". When you click through to the website using Chrome, the browser will provide one of the warnings above. User's using a different browser may receive no warning or a different warning error, which is why the warning is also included in the search results.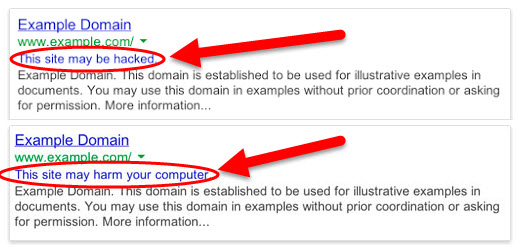 Malware Scanning Resources
In either scenario, your business or enterprise has lost trust with prospective customers. Their immediate search to find another provider may create a new lasting relationship with that new provider all because your website fell victim to a malicious third party activities.
All web hosting services are not created equal
In the end, you often get what you pay for and the level of service you need will depend on the web expertise you possess and the time you are willing to bring to bear on this issue. Tight Line Productions is pleased to offer Piranha hosting plan. With Piranha, you'll get a dedicated server to power your site with an extra layer of security with our custom firewall combined with Wordfence.
Piranha Web Hosting Benefits:
Dedicated Virtual Private Server
Nginx Web Server
24/7 Network Monitoring
99.9% Uptime
Automated Daily Backups
Unlimited Bandwidth
The following two tabs change content below.