We have been partnering with Melbourne Main Street for years, and we recently built a brand new website for the 2nd Annual Downtown Melbourne Food & Wine Festival. The website allows customers to purchase their tickets in advance on a custom event ticketing platform, powered directly from the site. With a modern aesthetic design that provides a dynamic, responsive and appealing experience, the customer can easily find out information about the event and purchase their tickets for this highly anticipated festival, which is set for November 18th.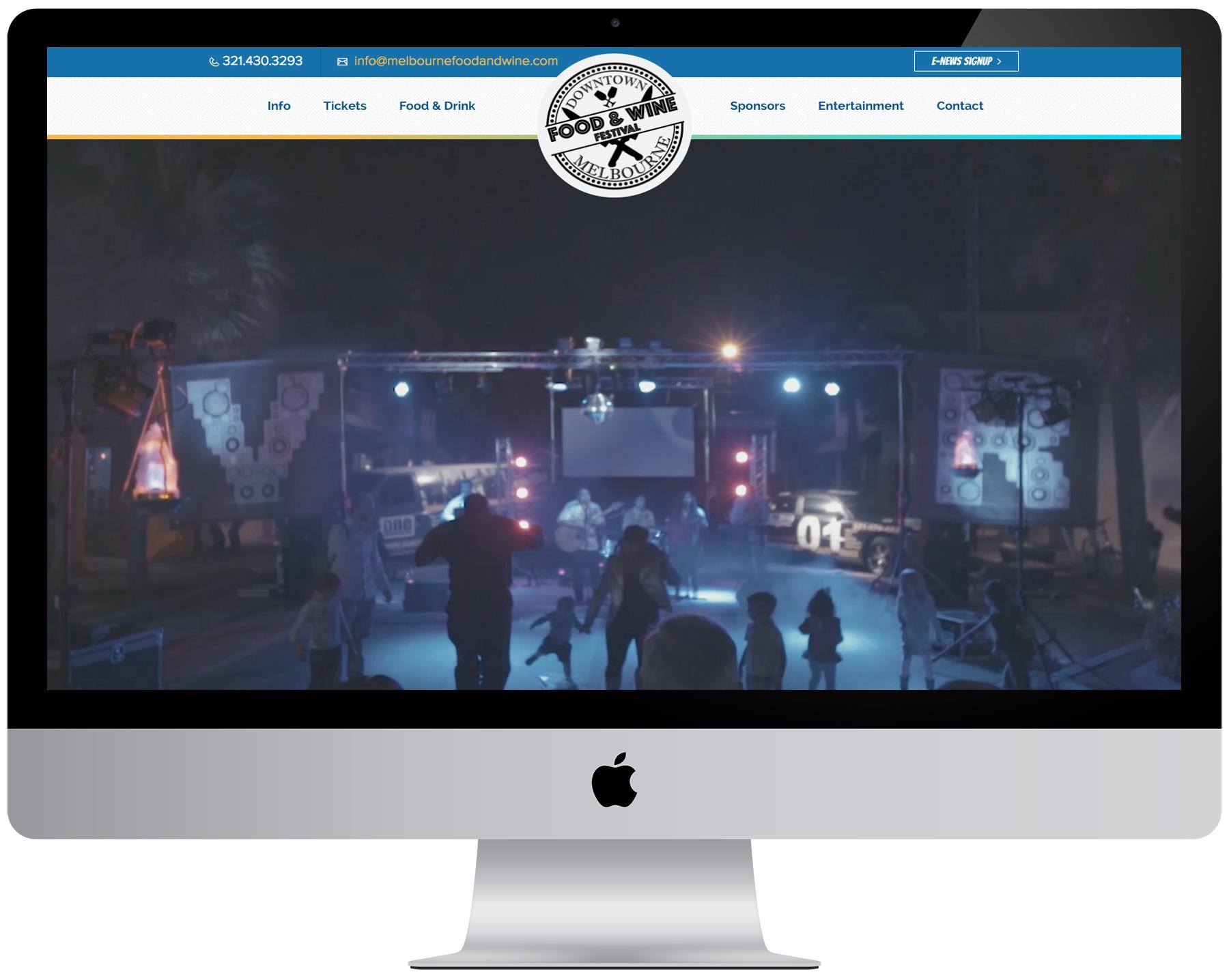 Custom Event ticketing platform
E-commerce integration
Shopping Cart/Checkout pages
Modern, trendy aesthetic design
Automatic ticket generation w/ QR code
Responsive advertising platform
Full-screen responsive HTML5 video slider
Mobile optimization across all devices
The new state-of-the-art site showcases a full screen HTML5 video slider along with an advertising platform implemented to serve banner ads. It is optimized for all mobile devices, making it is easy for the customer to check in to the event with their scan able QR code. Check out this stunning new website and be sure to purchase your tickets early, they tend to sell out quickly.
As previously discussed, it is very important for businesses to have a high quality, well functioning website. When a website is poorly put together, it distracts from a business's image and what they want to showcase about themselves. If a website isn't easy to navigate, it can lead to consumers exiting the site and searching elsewhere for what they need. At Tight Line Productions, we see the importance in taking the time to develop creative websites that will boost a business's online presence with innovative, secure and easy to use technology.
We've mentioned how important it is to us at Tight Line to invest in our community by partnering with businesses in our ever-expanding district of Historic Downtown Melbourne. We believe that by helping local businesses reach their full potential, our community will also reap the benefits. For over 20 years we have had the privilege of working with many outstanding clients in Brevard County and beyond. Our top priority is to help our clients' businesses develop and thrive, and creating innovative websites is just one of the ways we accomplish this. Our full-service advertising agency specializes in web design, video production, digital advertising, SEO, media buying and more. If your business could benefit from our services, contact us today and we'll help bring it to the next level.
The following two tabs change content below.