Most people will agree – having a professional, easy-to-navigate website for your business is crucial! How many times have you been surfing the web and stumbled across a website that's just plain ugly?! Think of a website with a purple background, flashing ads, and yellow text that's too small to read…Did you stick around and try to navigate the site? Probably not. In fact, if you noticed the business the website represented, that business probably lost some credibility in your book. That's why it's so important for business owners to have a visually appealing website with clean, simple navigation and great content. It also needs to be mobile-optimized, so whether someone visits the site on a desktop or a smartphone, it looks great either way.
Tight Line Productions recently launched just such a site for Champion Home Health Care of South Florida. The website represents two locations of the franchise – one in Boca Raton and another in West Palm Beach. Champion Home Health Care is a home care service catering to seniors, and they offer a variety of elderly care services. They specialize in things like Alzheimer's care, physical therapy, and skilled nursing services. We were happy to work with such a great company, and they weren't our first home health care client! We also built the website for Champion Home Health Care's Brevard Location!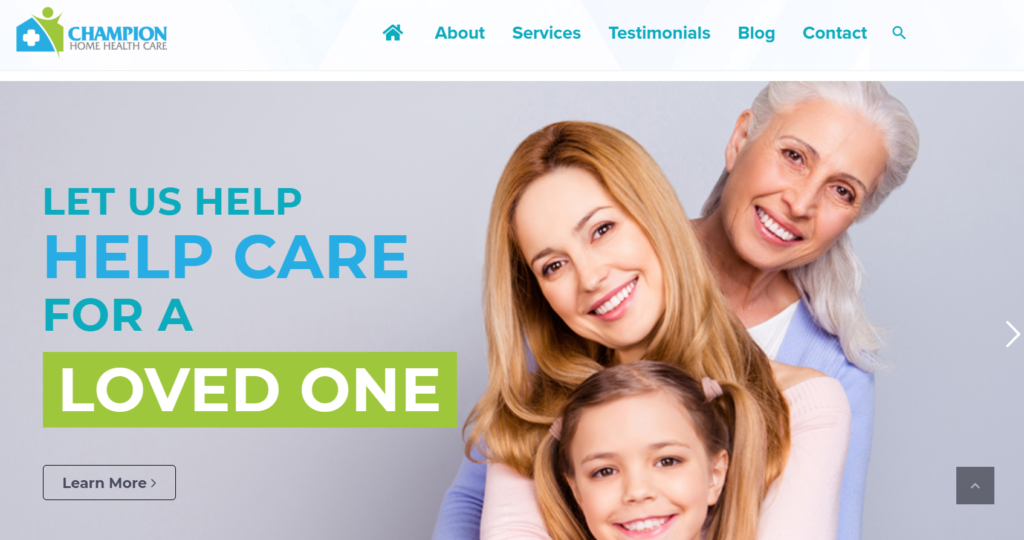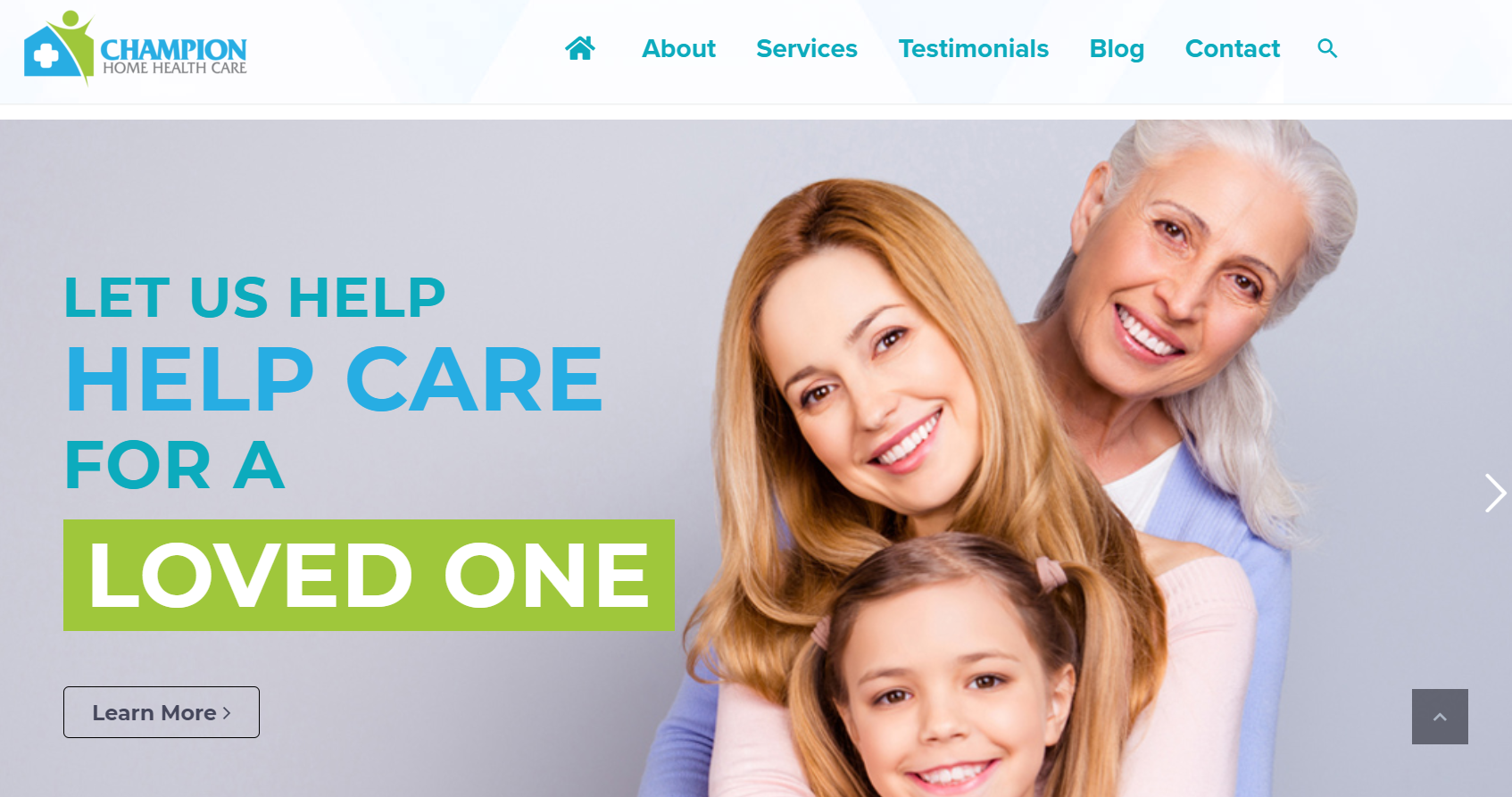 The new website for Champion Home Health Care of South Florida features a photo slider with video functionality on the home page. The site is simple to navigate, mobile-friendly, and even has an online appointment widget. Tight Line's web design team designed the site to the franchise owners' specifications and kept the style and look of the site consistent with Champion's other locations. If you're searching for the best senior care in the South Florida area, Champion Home Health Care is a great option. You can contact the Boca Raton location at (561) 347-0440 and the West Palm Beach office at (561) 776-0203.
If you own a business and need a great website, look no further than Tight Line Productions. Check out some of our web design work here! We are a full-service advertising agency located in Historic Downtown Melbourne. We offer services ranging from video production to digital advertising, traditional media placement, Search Engine Optimization (SEO), website hosting, and much more. If you're in the Brevard County, FL area, we'd be happy to schedule a complimentary, in-person consultation with you. If you're out of state, that's not a problem either! We will gladly do a remote consultation to discuss your business' needs. Give us a call today at (321) 725-4668 or contact us online to take the first step to grow your business.