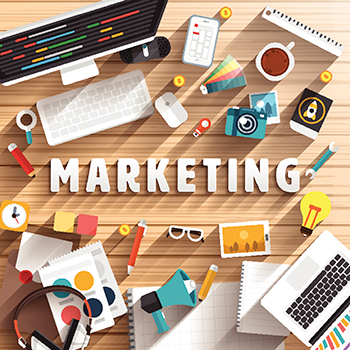 As a business owner you know the value of communicating with your clientele and potential future customers and partners. You know that the work you do has a solid foundation supported by years of your hard work and expertise.
Your staff is second to none. You have great reviews from satisfied customers. Everything is in place. So why aren't you getting more business?
This is a question that plagues many owners of business no matter the size of the company or profit margin. How do you reel in new clients without breaking the bank or sacrificing lots of your own time keeping up with websites, radio ads, television spots, tracking SEO, and more?
Face it, your business is your livelihood, and every ounce of time you have is squeezed into making it profitable. You don't have time for the business of owning a business. And, guess what, you don't have to!
We are a full service video production and web service company with worldwide reach. We create content online and for radio and television with the best information out there. We work with you on a first name basis and come alongside you to put your company's name out there generating first class results.
Many companies know the value of a website but just don't know how to get their name to the top of Google searches. It is a complex system that seemingly changes daily and who has the time to keep up with the lasted information? Tight Line does!
We know the ins and outs of the business and can do the work for you so that you can sit back and take care of managing the influx of new business that you will receive once your website or ad campaign goes live.
The creators of "inkID," a new product set to revolutionize the way passwords associated with all manner of accounts online, sought out Tight Line and we exceeded their expectations. We created a video to accompany their Kickstarter campaign in a few simple steps. Videos are a fantastic addition to any website and can help generate high search results for those savvy business owners who utilize them. Videos are a great way to get out specific quality content to viewers in a matter of minutes.
In doing so, you have the ability to build a solid base of customers who look to you and your business for information. Customers stay informed and new clients find you because your videos are relevant and provide a solution to their needs.
You can attract all manner of business by working with Tight Line Productions on videos and see your search rankings skyrocket. Imagine seeing your website on the first page of a Google search at the very top all due to video marketing.
At Tight Line Productions we know you are busy. We know you give everything for your company so let us do what we do best: serve you by providing quality content individually suited to the needs of your business. We pride ourselves on customization and personalization and can help you generate success like never before.
From Mark Lewis, President
These days with crowd funding becoming more popular, it's important to have a professionally produced video that really helps showcase the product or service that is looking to get funded. Tight Line has worked with a few companies. Ink ID and Free Wavz two companies that die very well on Kick starter. Just another way that the power of video works for our clients.